City Island Airport 2.3.3 Apk for Android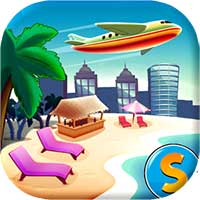 City Island Airport 2.3.3
Apk for Android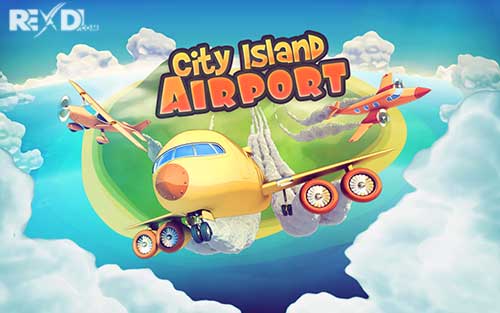 Free direct download City Island Airport Apk Android from Rexdl. Marooned like Robinson Crusoe on this exotic paradise….City Island: Airport is a free city building game where you need to build and manage an airport and a megapolis at the same time! Have your townsmen build a lot of great buildings and manage your airfield and virtual island. Find pirate chests! The first game, City Island, is a very popular tycoon game with millions of players. If you liked the early building sim games and if you like to play free games on Android™, you will definitely love this new tycoon game!
In this new game, the challenge is to build a wonderful exotic tourist paradise island. It is a virtual city builder game where you need to build, expand, balance and simulate an airport, a city, township, and a tourist paradise with happy citizens, attractions, resorts, plants, community buildings and more to eventually grow to a megapolis. Great fun guaranteed escaping your daily life to this exotic paradise!
You are marooned like Robinson on this exotic island and start with 1 house and later will expand with an airport for handling both incoming and outgoing flights. To attract airplanes loaded with happy tourists to your island, you will build hotels, resorts, community buildings, plants and attractions. At the same time you will build a township which will bring citizens as passengers to your airport, so you can earn money with your own airplanes. To grow your airport city and your tourist island into a happy paradise, you have to make sure that everything is balanced properly. A fun and addictive challenge!
Features
Fun FREE to play tycoon game
Tablet support
HIGH QUALITY graphics
Airport theme on an exotic island
Based on the famous Robinson Crusoe challenge
Challenge to create your own mini virtual paradise
Discover various big challenges in intuitive gameplay
Unlock dozens of beautiful unique buildings (resorts, hotels, attractions, hangars, terminals, flight tower, runways, landmarks, houses)
Attract happy tourists with beautiful resorts, landmarks, hotels and great attractions
Manage townsmen with parks, trees, and community buildings
Grow your airport city to allow big planes bring in tourists continuously
Collect profit from your accommodations
Find pirate chests
Join the big community and share friend codes with your friends
Upgrade your flight tower and terminal according to your island
Collect XP and level up to unlock new airport and city buildings
More advanced, than a regular farm game
Currency: diamonds / gems, gold, money / cash
Age independent story
Lots of adventure and quests to unlock
Collect dozens of REWARDS while playing
Expand the airport and city life on your paradise island
Play with friends: Enter friend codes and gift codes to gain insight and receive cash and gold
Join the community and get FREE giftcodes every week for the coolest building game!!
WHAT'S NEW
(2.3.3)
* Leaderboard bug fixed
(2.3.2)
* Faster startup
* Fixed crashes
(2.3.0)
* (!) We have a forum now! ==> http://forum.sparklingsociety.net
* Forum link can be found on the loadingscreen
* Now supporting 6 more languages: Polish, Indonesian, Persian (Iran), Malaysian, Vietnamese, Filipino
* Loadingscreen changed
* Loads of bugfixes