Cat Clock Full 4.0.0 Apk for Android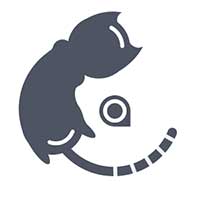 The most beautiful and powerful Clock for Android! Include World Clock, Alarm Clock, Stopwatch and Timer, with great graphics, no ads & no permissions. The Miaow Clock support 24-h format. if you buy Miaow Clock Pro, you will have World Clock, Alarm Clock, Stopwatch and Timer at the same time! The detail features including:
1. World Clock: Support 348 countries.
2. Alarm Clock: Simple and beautiful alarm clock.
3. Stopwatch: Stopwatch state are stored for the next time the app is run, so it will appear that the stopwatch has been running continuously in-between.
4. Timer: Very simple and easy to use.
5. Day & Night Theme: Automatically switch theme by the time.
6. Time format: 12-hour/24-hour.
Miaow Clock is very beautiful and Support multi-theme switching, you can choose the day or night theme you like.
WHAT'S NEW
1 Add world clock.
2 New UI Design.