C Launcher Speedy Brief Launch 3.11.58 Apk for Android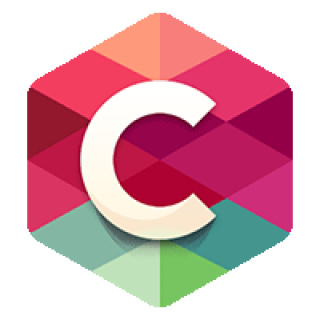 SPEEDY   SECURE   SMART   CUSTOMIZABLE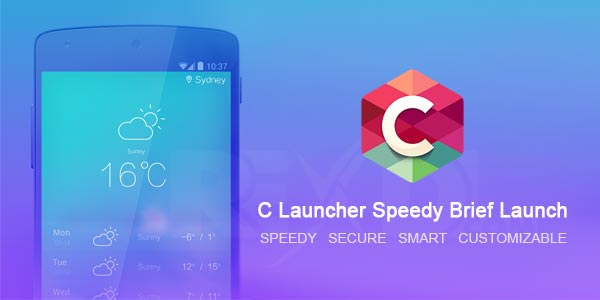 C Launcher Apk for Android No.1 nice Launcher which is SPEEDY, SMART, BATTERY-SAVING and PERSONALIZED.
C Launcher is a highly customized launcher, featuring user-friendly interface, minimal battery consumption, and speedy mobile searches that protect your privacy from third parties the perfect way while offering the ultimate personalized DIY launcher experience.
Main Features:
Fast and simple – Find, download, and uninstall apps, themes and more from the search bar.
 Friendly interaction – Contextual launcher that delivers what you need with every single detail.
Safe – App protects your privacy in the perfect way, protecting your phone from third parties.
SPEEDY
Save battery, clean junk files, and speed up device with one tap
Easily find what you need. Find, download, and uninstall apps all from the search bar
SECURE
Hide apps and protect your privacy with a stretching gesture that locks your Apps
Passcode/pattern lock, IOS style lock screen.
SMART
Application unread notification count (Address feedback)
Smart folder automatically organizes your apps based on functions.
Smart widgets like fast cleaner, weather clock, and power saving to save time.
CUSTOMIZABLE
FREE nice live wallpaper (NEW)
Change default lock screen theme (Address feedback)
Customize phone with thousands of categorized themes, wallpapers, and icon packs.
DIY your very own theme with only 3 steps.
Personalized greetings
More features are coming soon, stay tuned.
More FREE live wallpaper
Quick launch panel on lock screen
Friendly navigation and clean UI without pushing you to do what you don't like
C Launcher: C what's you like
Here we have the most adorable and fabulous wallpaper and theme.We cooperate with a lot of apps, you can find their theme, too; for example we have the authorised Mobogenie theme and so on.
You can be your own designer and DIY your themes, using family's photo or your cute pet.
Highly customized home scream, make your smart phone more personalized.
You can share your art theme work with your friend, let them use your designation or give it like a gift
We help you know better about your smart phone, the battery, the storage and other efficient tool.
You'll C everything you like with C launcher
Users' Voice
Our users really love C Launcher and we believe you will too!
"Very nice app. easy to use on core 2. Very smooth" – Kunal Patel
"I love it! It makes my phone more adorable!" – Ashley
"We can search our app easily it does not take more time .it helps to manage app as our wish …." – Gita Bag
"I have been using this theme for weeks, Its nice, interesting. Simply i love it" – Hussein Mussa
"This is so unique and have not found anything like this. Very proud user and would very much recommend this To anyone." – Jessica Pyles-Snethen
"With this one, I'm able to make my s5 feel like I designed it and get some cool features, as well. C launcher is just what I have been looking for and, it gives some download suggestions. "- Mary Anderson
Make your phone play by your rules, with C Launcher! C Launcher is available from Android 2.3+.
FAQ:
How to hide and unhide apps?
Stretch out with two fingers on screens. For the first time, go Setting>Password Setting and tap + to choose apps to be hidden.
To unhide apps, enter Hide Interface by above steps, tap + and uncheck apps that's been hidden.
How to find my hidden apps?
Stretch out with two fingers on screens and enter password.
How to find C Launcher Settings and more?
Swipe up on screens.
How to enable locker of C Launcher?
Swipe up on main screen and go Preferences>Locker>Open Lock Screen
How to change wallpapers?
Long press any space and swipe right to go Wallpapers>Choose wallpapers
For any questions or suggestions, please feel free to contact us:
Facebook: https://www.facebook.com/clauncher
G+ Community: http://goo.gl/K1RRh9
Website: http://c-launcher.com/
Email: [email protected]
WHAT'S NEW
– Fixed some crash issues.
– Performance improvements.