BearContact 2.4.6 Unlimited Call Log Apk for Android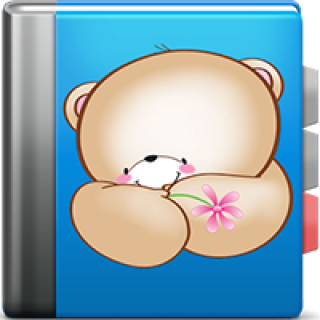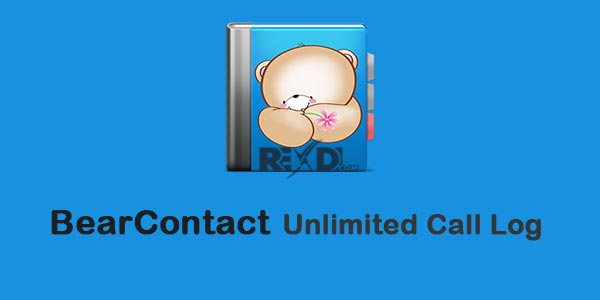 A powerful dialer app, and much more…
Unique features
Android can only save 500 calls, we can make it to unlimited. (turn on "Auto Backup" and "Display Backup" in setting)
Mark your call logs in calendar
Cool call log statistics and analysis
SMS & Call Log Integration
UI Language
English, Deutsch, Español, Français, Italiano, Nederlands, Português, Ελληνικά, Русский, Türkçe, العربية, 简体中文, 繁體中文, 日本語, 한국어
General Features
No internet, no network traffic, no privacy leakage;
Mark your call logs in calendar
Call log statistics and analysis
Simple enough
Long press setting items to show details
Organize call logs as conversations
Confirm before phone call, no more accidental calls.
Encrypt call logs and backup them to SD card automatically
Save more than 500 call logs on your device (turn on"Auto Backup" and "Display Backup" in setting)
Display location of phone numbers (only works in Mainland China)
SMS & Call Log Integration: Display call logs and sms in one single list. You don't need to switch between different lists or apps anymore
Language Setting: Select a language other than system default for this app
Theme Setting
Menu Wheel: Screen is too big? can't reach the top of a menu? Flip up from bottom to activate our menu wheel.
Call Log Statistics & Analysis
Calls Summary
Calls in Last Year
Duration in Last Year
Top 10 Callers by Calls
Top 10 Callers by Duration
Top 10 Months by Calls
Top 10 Months by Duration
Top 10 Calls by Duration
Contact me
Email – [email protected]
FAQ – https://sites.google.com/site/skzengbear/bearcontact/faq
Acknowledgment
Thanks for the localization by the following users, you guys rock!
Turkish – Cengiz BAYRAK
Tags
BearContact, best dialer, big font, dialer, dial, call log, 500 calls, unlimited, call log diary, call log chart, call log statistics, call log analysis, T9 search, IOS, IOS7
WHAT'S NEW:
▌2.4.6 (2014-9-24)
• Bug fixing
▌2.5.5 (2014-8-24)
• Bug fixing
▌2.4.4 (2014-08-06)
• UI Improvement
▌2.4.3 (2014-06-07)
• New UI language: Greek
• Swipe to call
• A dialer icon
▌2.4.2 (2014-04-10)
• New theme: Dark
• New UI language: Arabic
▌2.4.1 (2014-03-02)
• T9 search improvement
▌2.4.0 (2013-12-28)
• Setting of the dial pad.
▌2.3.5 (2013-12-18)
• Bug fixing: The UI language can not set to English, sorry about that.