Beach Volleyball 2016 1.2.8 Apk for Android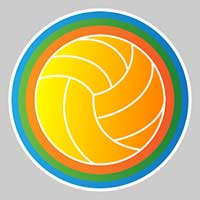 Beach Volleyball 2016 1.2.8
Apk for Android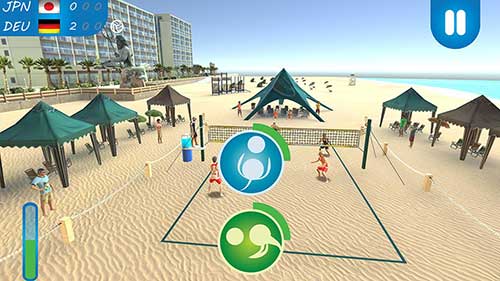 We love listening to your feedback so please keep it coming! A feature you've been asking for that we couldn't wait to share with you is finally here!
Character Customizations!
Change facial expressions and features, hair styles and hair color. There are a bunch of new customizations available for you to choose from! The choice is yours!
Are you ready to experience Beach Volleyball like never before? Well pack your bags because you're headed to some of the world's finest Beach Volleyball courts.
From the team that brought you, "The Best Beach Volley on iPad" game, Beach Volley Motion Sensing, comes the all-new Beach Volleyball 2016.
Choose to play for your favorite team and hear the crowd cheer you on as you outplay your friends in head-to-head online matches. Pass, assist, attack, block and dig your way to the championships and bring home the trophy for your country.
Choose from 16 International Male or Female teams
Change the speed of game play by choosing normal, medium, fast or fastest speed. Perfect for all skill levels!
Play on 5 different exotic courts around the world.
Singleplayer, Multiplayer and Tournament Modes.
Change facial expressions and features, hair styles, hair color, and more.
Fully Immersive 3D Graphics and Animations.
Compatible with iOS version 6.0 or higher.
Beach Volleyball 2016, "You're in the Game"
WHAT'S NEW
Special Holiday Content
New Locations
– North Pole
– Brazil
– Japan
– Spain
– Jamaica
– Virginia Beach
New Teams
– Switzerland
– Austria
– Finland
– Puerto Rico
– Mexico
– Czech Republic
– France
– Costa Rica
– Ireland
– Portugal
– Peru
– Taiwan
– Argentina
Mixed Gender Teams
New UI Style
Teams sometimes swap positions
Side Button Control Scheme set to default
Many other miscellaneous improvements