Battle Buzz 1.3.2 Apk Mod Free Shopping Android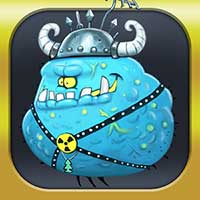 Battle Buzz
1.3.2
Apk Mod

Free Shopping

Android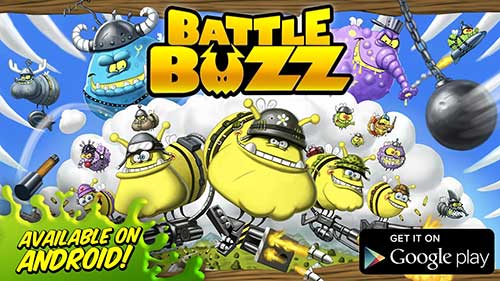 BATTLE BUZZ­ – THE FAMOUS HONEY WAR
Being greedy, jealous and evil by nature, utterly ugly, deformed mutant flies have made a plan to suck all the honey resources of the world using their nasty, beastly, yucky, shameless trunks.
Kindhearted, unselfish bees have done their bounden duty and worked day and night to fill the world's honey tanks to give people pleasure, health and nourishment.
War is inevitable. It is a sacred duty and greatest of the great honors for each and every boy and girl, young and old to stand brave on the side of good and fight in this virtuous war.
Tap yourself into action, team up and lead your bee troops to honeysweet victory! Most valorous leaders will be crowned King B and Queen B!
GET READY FOR THE FLIGHT OF YOUR LIFE!
UNLEASH THE BUZZ! Shoot, smash and blow things up! Get ready to defend Bee Valley with the power of BATTLE BUZZ!
SWAT a never ending army of evil mutant flies, each more BUGLY than the other!
COMPETE in worldwide leaderboards and crown yourself King or Queen Bee of your own home valley! The harder the battle, the sweeter the victory!
ARM yourself with everything from a dusty FLYSWATTER to a trusty ROCKET LAUNCHER!
UPGRADE your army of bees! Under your guidance, the bumbling bee troops can be trained into rumbling RAMBEES and terrific TERBEENATORS!
COLLECT sweet honey, neat power ups and devastating boosters to beat the BUZZ out of bullying flies!
BATTLE has never tasted so sweet. Join the BUZZ!
WHAT'S NEW
– Weekly Challenge has been implemented to reward players who conquer the regional scoreboards!
– The ruling king and queen of a city are now rewarded with additional honey along with the weekly challenge rewards!
– Added Hall of Fame.
v. 1.3.2 – 1554