Asphalt Street Storm Racing 1.5.1e Apk + Data for Android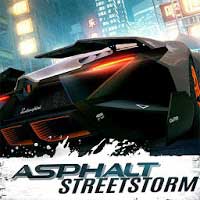 Online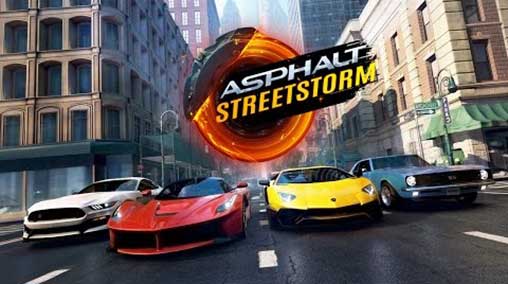 Download latest version Asphalt Street Storm Racing Apk from Rexdl. Drive your Supercar across the world's most glamorous cities in high-speed drag races. Raise the stakes, then smash your way through rain, snow or scorching heat, betting pink slips to win your rival's car.
How about multiplayer 1 VS. 3 PvP live runs? The harder the race, the greater the triumph!
• THE CAR COLLECTION OF YOUR DREAMS
Collect & race cars you've owned or always dreamed of, ranging from old-school muscle cars to high-powered Supercars. All licensed!
• TAKE THE BET!
Whether you bet small on each run or carefully study your opponents before betting your pink slips, ¼-mile drag racing has never been so intense. Bets are available in single-player and multiplayer PvP battles.
• 4-PLAYER DRAG RACES
Seamlessly shift from single- to multiplayer races fast for live thrills, but that's not all. Take part in cool races vs. 3 other players in real-time PvP clashes!
• MIND THE WEATHER!
You never know when a drag race will throw a blizzard, pouring rain or burning heat your way. Don't lose your grip and nitro your way over the finish line.
• RACE AROUND THE WORLD IN THE MOST STYLISH LOCATIONS
Try not to be distracted by the top-quality 3D HD environments when pulling the switch on the nitro canister in 3 of the world's top cities: New York, Paris and Hong Kong.
• MAKE YOUR CAR UNIQUE!
Whether you're going for looks, nitro or engine power, browse through numerous customization options, such as decals, turbo, supercharger, nitro system, nitro canister and many others.
• OUTSTANDING GRAPHICS
Feast your eyes on the cool visuals and natural light flow. Console-level graphics are what we do!
Tell us what you think or check out tips:
» Forum: http://gmlft.co/Asphalt_Streetstorm_Forum
Join our Racer Community!
» Facebook: http://gmlft.co/Asphalt_Streetstorm_FB
» YouTube: youtube.com/c/AsphaltGames
» Instagram: http://gmlft.co/Asphalt_Streetstorm_IG
_____________________________________________
Visit our official site at http://gmlft.co/website_EN
Check out the new blog at http://gmlft.co/central
Don't forget to follow us on social media:
Facebook: http://gmlft.co/SNS_FB_EN
Twitter: http://gmlft.co/SNS_TW_EN
Instagram: http://gmlft.co/GL_SNS_IG
YouTube: http://gmlft.co/GL_SNS_YT
This app allows you to purchase virtual items within the app and may contain third-party advertisements that may redirect you to a third-party site.
Privacy Policy: http://www.gameloft.com/en/privacy-notice
Terms of Use: http://www.gameloft.com/en/conditions-of-use
End-User License Agreement: http://www.gameloft.com/en/eula
Bet you're going to have top fun in this new, free and popular racing game! Drive fast, look cool, enjoy the best HD 3D graphics, test your engine's power, bet Supercars, race in real-time PvP, dominate your rivals and be the best. Top nitro-powered drag racing can't be more fun! Popular high-speed Supercars, fast races and NOS burnouts, all in HD!
Download the best all-new drag racing game now! Drive fast. Look cool. All free!
WHAT'S NEW
A DRAG RACING PREMIERE: The Lamborghini Egoista's grand entrance!
NEW CARS: Tear up the track with the Pagani Huayra BC, Mercedes-Benz SLR McLaren 722 Edition & Renault Clio R.S. 16.
ANIMATED DECALS: Don't just paint your car; bring it to life!
XMAS CONTENT: Winter Holiday NOS, Decals, Boxes & Santa Claus's very own drag strip are waiting for you.
COMMUNITY EVENT: Fill the Xmas Community Meter & unlock rewards for all!
HIGH ROLLER: Spend Diamonds & receive bonus rewards.
#RaceRuleRepeat
"APK" install it on your device.
Download the data via device
Enter the game.