Aquarium 3D Live Wallpaper Premium 1.7.0 Apk for Android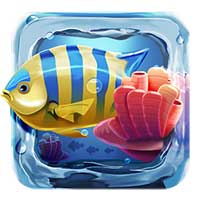 Aquarium 3D Live Wallpaper Premium 1.7.0
Apk for Android
Unlocked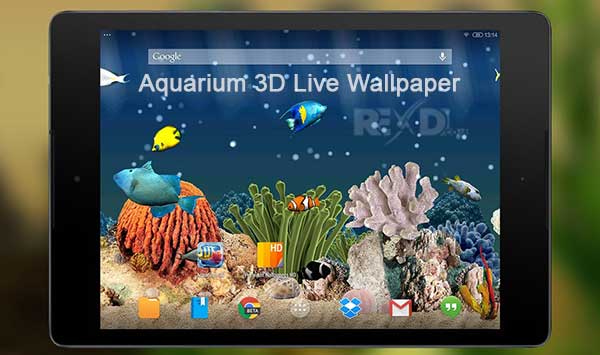 Free direct download last version Aquarium 3D Live Wallpaper Premium from RexDl. Aquarium Live Wallpaper – live wallpaper with life-like animated 3D fishes, HD backgrounds, plants, cool effects like bubbles, sunrays and plankton and many more. If you like aquariums, corals, exotic fishes or just beautiful scenes which you can just enjoy looking at – then it's the right app for you!
Aquarium Live Wallpaper features:
real 3D fishes and scenes make Aquarium Live Wallpaper the best app in it's genre
fenomenal plant movement, bubbles, plankton and other effects
HD wallpaper compatible with 99% of devices
great selection of aquarium scenes
wide selection of real 3D fishes
different settings that allow you to change which and how many fishes you'll have in your aquarium, turn on or off sunrays, bubbles, texture quality, etc.
supports portrait and landscape orientation
optimized battery usage, supports sleep mode
Also this app is awesome for your children. If you kids love fishes (And we know some that do ourselves:)) this app will definitely be among their favorite! When you give them a device to play with wouldn't it be nice if they could look at nature and swimming fishes? Check out our app
Download this gorgeous free live wallpaper and Aquarium will decorate you device with lovely fishes, corals and beautiful effects. Exotic fishes, corals slowly moving plants – all this in our new Aquarium Live Wallpaper
Our live wallpaper – it's magnificent underwater scenery, tropical fishes, sea wallpaper, ocean wallpaper, fish live wallpaper, fish aquarium, 3D aquarium, free aquarium fishes, red sea, coral fishes
WHAT'S NEW
v. 1.7.0
fixed crashes
v. 1.6.8
fixed crashes
v. 1.6.5
added new scene!
fixed crashes
v. 1.6.2
now paid fish are free
all paid scenes are free to unlock
removed all annoying ads
fixed crashes
v 1.5.5
Added 2 new beautiful fishes and fixed several bugs
v 1.5.2
– New realistic fish movements
– many bugs fixed
v 1.4.1
– Added 2 new Free Unlockable scenes!
– Added 4 new Free Unlockable fishes!
– fixed some bugs