Screenshot Capture Recorder Premium 3.0.8 Apk for Android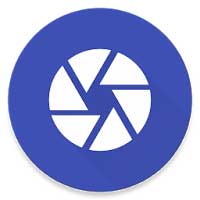 Screenshot Capture is the simplest and easiest way to capture, edit and share your device's screen with friends.
Important: Screen recording functionality is only available for devices running android 5.0 or above.
Triggers
Overlay button
An easy to capture button that is displayed on top of everything.
Shake
Shake the device to take a screenshot.
Notification
Click the notification to take a screenshot.
Buttons Combo
Press POWER + VOLUME DOWN or POWER + HOME buttons at the same time to take a screenshot.
Browser
Capture scrollable web pages into a single image with an in app browser.
Editing
Drawing
Add meaning to the screenshot by drawing text and shapes on top of it. Draw all kinds of shapes including line, circle, rectangle etc.
Cropping
Crop important things out of your screenshot.
Image Filters
Transcend your screenshot by applying Boost, Brightness, Color Depth, Contrast, Emboss, Gamma, Gaussian, Gray scale, Hue, Invert, Noise, Rotate, Saturation, Sepia, Sharpen, Sketch & Vignette filters.
Themes
You can also apply different colour themes everyday. Following themes are available to choose from:
Blue, Blue Grey, Brown, Cyan, Orange, Deep Purple, Green, Indigo, Light Blue, Pink, Purple, Red and Teal.
Translation
Screenshot Capture needs your help in translation. If you want to earn money by helping us in translating this application, please send us an email at [email protected] with your quote.
Keywords: Screenshot