Ink Pro (Full version) 2.1 Apk for Android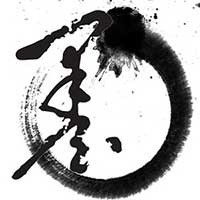 Ink Pro (Full version) 2.1 
Apk for Android
Free direct download last version Ink Pro (Full version) Apk Android from Rexdl. Starting around 4000 B.C. traditional Chinese painting has developed continuously over a period of more than six thousand years. Its growth has inevitably reflected the changes of time and social conditions. In its early stage of development, Chinese painting was closely related to the other crafts, from pottery to the decorations used on the bronzes, carved jade and lacqerware.
One of the important factors contributing to the evolution of the distinctive style of traditional Chinese painting has been the close relationship between the materials used and their influence on artistic forms and techniques.
Appreciate ancient Chinese painting on your live wallpaper. This is a Chinese painting illustrating the great scenery of China, with mountains, river, boat, birds. For those who love Chinese traditional art, you would love this!
[Instruction]
Run Live Wallpaper
Click "Set live wallpaper" button
If necessary select this Live Wallpaper
After that, you will see the preview screen
Click "Settings" to the customize settings screen
Click "Set wallpaper" to apply
If you need help applying this, or have any other questions or suggestions, please email me at the address provided below:
Enjoy
WHAT'S NEW
(Latest)
– Fade in & out effect for the logo was added. (Suggested by Kevin Chan)
(Previous)
– Add Ching Ming Theme
– Add rain effect
– Update bird image
– Add one more type of bird, please go to setting and select Type for the moving bird option to select.
– Fine turn boats motion
– Boat animation mode was added.
– Back and forth
– Forward (Suggested by: Captain Jack Sparrow)
– Speed control for moving birds, a group of birds & boats