Alfred Home Security Camera MOD APK 4.4.4 (Premium) Android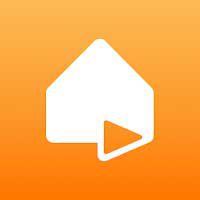 Current Version: 4.4.4

File size: 25 MB | 18 MB

Memorize:

www.ReXdl.com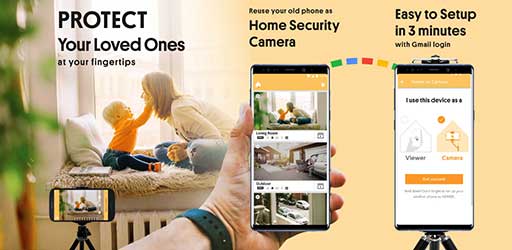 Over 30 million families around the world have chosen Alfred Camera to secure their home. We are the world's most popular and top-rated app for home security.
SECURITY CAMERA FOR THE SMARTPHONE AGE
People love Alfred Camera! The all-in-one app provides more features than a basic, expensive security camera. You can get live stream, instant intruder alert, low-light filter, walkie-talkie, and unlimited cloud storage to store, share, and playback your video footage.
FREE, STABLE, RELIABLE
If you want a CCTV to keep an eye on your belongings, a baby monitor to look after your newborn, or a pet cam to entertain your lovely pets, Alfred Camera is the best choice!
SUPER EASY TO SET UP
DIY your own home security camera in 3 minutes. No cost, no hard skills; just one creative idea! Alfred Camera is the easiest-to-install home surveillance system with professional-grade features, period.
ANYTIME, ANYWHERE
To defend your front door and backyard, you don't even need a security guard! Alfred will take care of what matters the most. Unlike traditional CCTV cameras or home surveillance cameras, you can put Alfred wherever you need to strengthen security. What's more, you can add or remove the camera whenever you like.
If you rent an apartment, you might want to make sure that your landlord or roommate doesn't enter without permission. When you travel, you might want to make sure your hotel room is safe. In either case, you need a portable video monitor. After all, if anything like theft or breaking in happens, the video footage will be extremely helpful.
SIMPLE SECURITY AT YOUR FINGERTIPS
With crystal clear live stream, you'll always know exactly what's going on, no matter where you are. Additionally, Alfred's motion sensor will send you an instant alert when it finds an intruder. You can scare the intruder away by speaking through the walkie-talkie immediately. The auto-recorded videos will be kept in free, unlimited cloud storage. You can download them and use them as evidence to help identify the suspect.
FEATURES
Alfred Camera has all of the standard features of a home security camera, along with the following:
24/7 LIVE STREAM: Watch the high-quality live video from anywhere.
SMART INTRUDER ALERT: Get instant alert when the camera picks up any movement.
UNLIMITED CLOUD STORAGE: Playback, download, and share your video footage at any time.
LOW-LIGHT FILTER: Reinforce security when it's dark.
WALKIE-TALKIE: Deter thieves, interact with visitors or pets, and soothe babies.
ZOOM, SCHEDULE, REMINDER, TRUST CIRCLE, SIREN and more…
A housekeeper you can really trust! Works smoothly via WiFi, 3G, and LTE.
SMART, CONVENIENT, ECO-CONSCIOUS
First time choosing a CCTV camera? Still hoping to find good reviews on expensive baby monitor, pet cam, or IP camera? You can protect your home with a smarter solution. Here's a tip: You might not even need to buy a real CCTV camera, baby monitor, IP cam or IP webcam.
Besides the cost of the equipment, these smart home appliances often charge a monthly fee. With security apps like Alfred, there is no complicated installation, IP settings, or contract. You only have to download Alfred to repurpose your old devices as a DIY WiFi Camera or baby monitor: pure and simple.
The best home surveillance camera you can ever find: Free, reliable, versatile and easy to use. No hidden upfront costs or astronomical monitoring fees. Alfred is also an essential component of any home improvement or home automation project if you are interested in building a smart home or experimenting with Google Assistant.
Everyone is taking advantage of their unused smartphones by turning them into video players, GPS navigators, or fitness devices. So why not use yours as a baby cam, nanny cam, pet cam, webcam or IP cam?
Some features of this app require Device Administrator permission.
Mod
ARM
Ads removed / disabled
Removed metrics and analytics
Removed debug information
Optimization