A Story of a Band 1.4.5 Apk for Android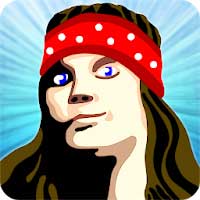 Offline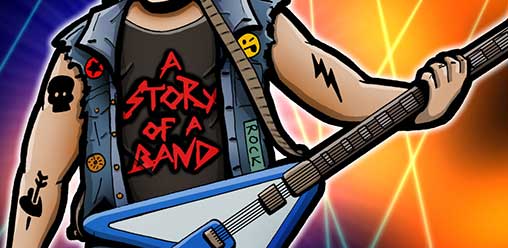 Put on your leather jacket, grab your guitar and lead your band to success in this management game filled with attitude!
★ Pocket Gamer Awards 2013 Nominee for Android Game of the Year AND Best Simulation/Strategy Game ★
★ AndroidTapp – 4.5/5 ★
★ Android-Games.com – The Game of the Week, September 2. 2012★
★ Android Entity – 4.5/5 ★
★ AndroidZoom – 4/5 ★
Make albums, perform in concerts, challenge other bands, train your band members, acquire new skills, buy items and modify your band's style and public image the way you want. Whether you want to make a fast and aggressive underground punk band, a melodic and emotional mainstream power metal band, or an experimental progressive rock group, the choice is yours!
– Choose your band members from 25 different characters with unique abilities
– Unlock over 60 different skills
– Buy over 40 different items
– Choose from 14 different musical genres, with unique effects on your band
– Improve your band's proficiency in 10 fields
– Train and level up your band members
– Plan and perform concert tours
– Make albums with personalized style and theme
– Fight against other bands
– Perform publicity stunts to enhance your band's public image
– Go to interview sessions
– Make choises at random and historical events
– Use your knowledge of rock bands and the history of rock music
PLEASE NOTICE:
– If your game is sluggish or crashes a lot, try disabling the sounds from menu
– The very first loading time can be very slow (even 10 mins) on some devices
WHAT'S NEW
1.4.5:
Bug fixes
1.4.0:
WARNING: OLD SAVE GAMES AND ACHIEVEMENTS WON'T WORK AFTER THIS UPDATE!
This is a BIG update! The whole game engine has been rebuilt, and all the graphics and user interface have been greatly improved. There's also tons of new content.
New stuff:
– The game now begins in year 1965
– 4 new genres
– 40 subgenres
– New items
– Various new minigames
– Official merchandize items
– Stadium tours
– And various other little things…