3D TD: Chicka Invasion 1.5.0 Apk + Mod Money for Android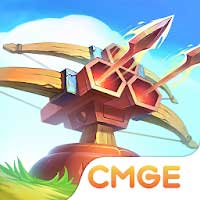 Offline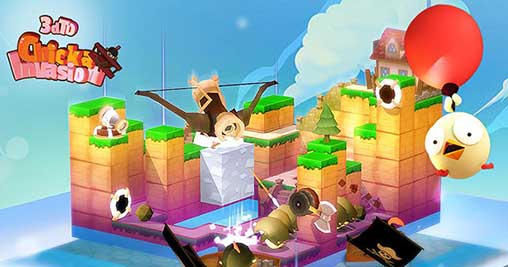 【Game Introduction】
The Independent game support program cooperation work of "Fantastic Games"in CMGE.
Join the soccer team of 3DTD! 3DTD is now launched with all kinds of soccer events! Collect brand-new Mine Cards for you to fight against chicken goalkeepers, players and other new characters! Come on! Create your exclusive team, defense fierce shoots from chickens and win the match!
As a 3D Tower Defense game, the game allows the map to be rotated freely by 360°. And with the special physical engine, you also enjoy amusing 3D physical effects; the arrows shot by chickens can be blocked by shield, the rolling stone rolls sideways if blocked, and the hammer knocks chicken away!
Of course, it's also very easy to enjoy the fun. All you need to do is to rotate the map at any direction, put weapons such as Electric Tower, Crossbow in the grids as you like, and then just enjoy fighting the chickens!
【Game Features】
–3D worlds
Simply rotate your view with one finger and defend against 360° all-out attacks from the chickens!
–Over 1000 Stages
Over 1000 3D stages including dungeons, flying whales and battleships are waiting for you!Rotating and dragging, complete all levels with lovely, funny and special items.
–Infinitely matches with 100 kinds of defense towers
Collect over 100 kinds of imaginative defense towers for infinite matches!
–A mass of cute chicken soldiers
A mass of cute characters and countless specialties and skills will make you in a mess for sure.
–Beyond the land
With brand-new airplanes and big boats, battles will happen on beyond the land!
WHAT'S NEW
1.New Maps: Immerse yourself to its infinite vitality on the soccer pitch!
2.New Characters: Chicken goalkeepers and players vs. you!
3.Soccer Events: Bring you the top soccer competition in the world!
4.New Cards: Brand-new Mine Cards bomb up!
5.Tutorials optimized for better playing.
6.Pause-Shot-Share added for happier and easier sharing.
7.Initial preparation can be skipped to start battles faster.
8.Level difficulties balanced for you to challenge more comfortably.