WARSHIP BATTLE 3D World War II 2.0.1 Apk for Android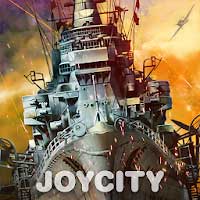 WARSHIP BATTLE 3D World War II 2.0.1 
Apk for Android
Thrilling news for the over 60 million fans of Gunship Battle!
Free direct download new version WARSHIP BATTLE 3D World War II Apk Android form Rexdl. Take the battle to the seas in WARSHIP BATTLE, a 3D warship action game, with missions inspired by the historic naval clashes of World War II.
From the USS Arizona to the HMS Bulldog, take control of authentic World War II era vessels and steer them through epic naval battles to glorious victory!
Game Features
High quality 3D graphics despite compact app size
Fast paced naval battles with authentic warships from the World War II era
Customize your warships with different weapons and parts to win the battle
Episodes and hidden missions based on real WWII naval battles.
No network connection is required after downloading the game
This game is free to play, but you can choose to pay real money for special in-game items.
WHAT'S NEW
Real-time Historical Warship Battle in 3D!
★Warship Battle Season 3 UPDATE!!★
1.1 New Limited Edition Warship and 1 New Submarine Added!
– Limited Edition Warship: Black Skull
– Submarine: Gato
2. 2 New Contents Added!
– Museum System
– Battle Arena
3. Existing Contents such as
'Hidden Mission' and 'Boss Attack'
Significantly Improved!
4. Lobby, Various Images, and UI Changed!
Do you have Feedbacks?
Leave us a review or contact our customer support(support@joycity.com) for any inquiries.