Vikings – Age of Warlords 1.106.1 Apk Strategy Game for Android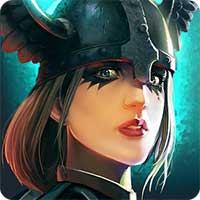 Online
Free direct download last version Vikings – Age of Warlords Apk Android from Rexdl. Step into the Middle Ages and be part of the fantasy of warfare, treasure and power! Vikings – Age of Warlords — a real time strategy war game with a fort as your base.There are hundreds of FORTs in the world map and occupying one with your alliance is the key to surviving and thriving! Team up with your friends, team up with your alliance members, just keep conquering and keep starting WARS! No more endless food and wood gathering! That's Age of Warlords!
FEATURES
√ FREE TO PLAY: brand new Multiplayer Online Strategy War Game
√ BATTLE & CHAT with players worldwide in dozens of different languages.
√ Join an ALLIANCE to make your Empire long-lasting! Occupy a FORT with your allies to defend together, attack together and develop together!
√ Train a legendary Army! Attack and Conquer to become the almighty Warlord!
√ Upgrade your tech level at a rapid pace! Speed up all aspects of your territory's development and increase your army's attack and defense abilities!
√ Vivid graphics of construction,army and environment in Middle Ages style!
ATTENTION
A network connection is required to play Vikings – Age of Warlords.
PLEASE NOTE! Vikings – Age of Warlords is completely free to play, however some game items can also be purchased for real money. If you do not want to use this feature, please set up password protection for purchases in the settings of your Google Play Store app.
WHAT'S NEW
What's new
1.Father's day event begin. Kill the monster on the map and help daddy find back his lost tie. You can get the level 8 troops in the event. If you are lucky enough, you can find daddy's Hero Medal which can exchange for a lot of level 8 troops.
2.We have a new purchase event. If you purchased any gift pack during the event, you can get the event point. The more event point you get, the better gift you get.
3.During the event, all the training speed will reduce 20%.