Still Here… A Cute Flight Adventure 0.10.02 Apk + Mod for Android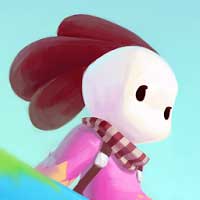 Money
Offline
An Innocent Exploration Game that feels like a relaxing morning stroll, it's a 2D flight game set in beautiful dystopian world with lots of secrets for you to uncover.
Players control curious little creatures called 'Pip' that visit places of natural beauty while helping and befriending artificial life. Set in a dystopian future on our earth: Could the Pips uncover what happened and why there seem to be no humans around?
Features
* Relaxing tap-to fly gameplay
* 3 Playable characters
* 12 beautiful locations – more incoming –
* Multiple challenging Quests per location
* Uncover the mysteries of this dystopian world
* This list will grow longer! We will provide more content through multiple updates, using your feedback!
WHAT'S NEW
New features:
New introduction Stage
More story-content
Big announcement: The final version of Still Here will:
Include engaging story!
Not include ads!
High quality product!
Premium priced! ( $4 – $8 )
This version is updated to reflect the upcoming final version. Please keep sharing your thoughts on these changes, we love to hear from you!