Pulsar Music Player Pro 1.7.1 Apk for Android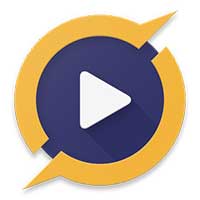 Free direct download last version Pulsar Music Player Pro Apk Android from Rexdl. Pulsar is intuitive, lightweight and full featured music player for Android.
Features:
✓ Gorgeous user interface and animation with material design.
✓ Manage and play music by album, artist, folder and genre.
✓ Automatically download and display album cover and artist image.
✓ Smart playlists with most played, recent played and newly added tracks.
✓ Fast search across albums, artists and songs.
✓ Gapless playback support.
✓ 5-band equalizer controller.
✓ Bass booster and reverb settings.
✓ Built-in tag editor.
✓ Chromecast support.
✓ Last.fm scrobbling.
✓ Various colorful themes.
✓ Sleep timer and more.
Pulsar support standard music file types including mp3, aac, flac, ogg, wav and etc.
If you cannot find your music in Pulsar, please click "rescan library" menu item from action bar to rescan device.
If you can help to translate this application to your native language, please contact our email:support@rhmsoft.com.
If you have any problem or suggestion, please feel free to contact us: support@rhmsoft.com.
WHAT'S NEW
New version 1.7.1 is coming with theme customization support!
Now you can create your own theme within one minute!
Your theme can be created based on 20 built-in themes! Just freely modify the places that you want to change!
Current supported customization: primary color, accent color, background color, playback panel color, image color and card background color.
If your theme looks nice, please send it to support@rhmsoft.com, I would like to include it as built-in theme in future releases!