Mini Metro 2.1.1 Apk + Mod Unlocked for Android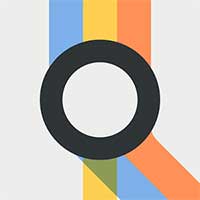 Offline
Mini Metro, the sublime subway simulator, now on Android devices.
BAFTA nominated
IGF award winning
Over 250,000 copies sold on desktop
Mini Metro is a game about designing a subway map for a growing city. Draw lines between stations and start your trains running. Keep your routes efficient by redrawing them as new stations open. Decide where to use your limited resources. How long can you keep the city moving?
Random city growth so each game is unique
Eleven real-world cities to test your planning skills
A variety of upgrades to tailor your network
Normal mode for quick scored games, or Extreme for the ultimate challenge
Compete against the world every day with the Daily Challenge
Colorblind and night modes
Responsive soundtrack created by your metro system, engineered by Disasterpeace
"If you love the city-planning aspect of Sim City but can't handle the pressure of playing god, then you may have just found your new favorite time-waster." Ashley Feinberg, Gizmodo
"Take my word for it that a game about mass-transit system design can be a tense, white-knuckle thriller" – Owen Faraday, Pocket Tactics
"Mini Metro: fun game simulates planning and running public transit system." – Cory Doctorow, Boing Boing
Visit the official website at www.dinopoloclub.com/minimetro
Follow us on Twitter @playdigious
Like us on Facebook /playdigious
Watch our latest trailers and videos on Youtube /channel Playdigious
WHAT'S NEW
A new update pulls into the station. All aboard now for a new map and other changes!
• Journey to the island city-state of Singapore and lay some tracks.
• More explicit tutorial text.
• The direction of trains is shown when paused.
Happy commuting!