Maxthon Web Browser – Fast 5.1.1000 Apk Android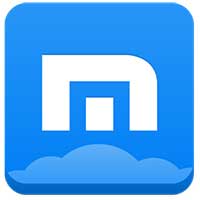 Maxthon Web Browser – Fast 5.1.1000
Apk Android
Maxthon Fastest, best and most secure web browser for devices with Android operating system is the intelligent engine and new technology has made
And it will be able to see web pages in the most beautiful way possible!
With Maxthon browser on your smartphone to collect 600 million fans join this program and enjoy a real web browsing on your mobile phone to bring!
This web browser has been released for all platforms and now we are going to introduce its Android version.
Maxthon browser is one of the highest rated browsers for Android today; it's fast, secure, easy to use .
Over 600 million total web browser downloads all over the world
Driven by technology that scores top honors for HTML 5 support
Winner of About.com's best browser award for 3 consecutive years
WHAT'S NEW
The version number:4.5.8.2000 Change log:
The game to join the new partner, more fun
update some browser SDK
fix some bug