CloudPlayer by doubleTwist Platinum 1.4.7 Unlocked Android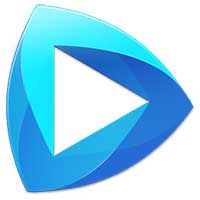 CloudPlayer is a revolutionary music player that puts you in control of your music, no matter where it's stored. Use it as an offline music player or link your Dropbox, OneDrive and Google Drive to create a giant cloud jukebox for all your music. Stream or download songs from your cloud accounts for offline playback. Enjoy built-in Chromecast support, hi-fidelity lossless sound, 10-band EQ, Android Wear & Android Auto support and more. The basic app is free and we offer a free 30 day trial for premium features.
CloudPlayer features:
User Interface:
♬ Snappy material design UI
♬ High resolution Artist and album images
♬ Advanced sorting options for Albums, Artists, Composers, Genres and more
♬ Default screen selection
Premium Sound:
♬ Advanced 10 band equalizer with 17 presets and Preamp (premium)
♬ SuperSound™: Customize your sound with headphone enhancement, bass boost and widening effects (premium)
♬ Support for Lossless file formats such as FLAC and ALAC, including 24-bit audio files
♬ Support for MP3, AAC, OGG, m4a, wav and more
♬ Support for importing and streaming WMA files from the cloud
Cloud music for Dropbox, OneDrive and Google Drive: (premium feature)
♬ Download or stream music directly from your Dropbox, OneDrive and Google Drive without arbitrary restrictions
♬ DOWNLOADED ONLY switch to filter out cloud songs and only show locally stored music
♬ Cellular Data switch disables the app from using cellular data so you can stream on WiFi without worrying about data caps
Cast to wireless speakers and devices: (premium feature)
♬ Chromecast support
♬ AllPlay support
♬ Cast music to supported devices & wireless speakers from your phone or your Dropbox, OneDrive and Google Drive
Other:
♬ Android Wear support
♬ Android Auto support
♬ Scrobble to Last.fm
♬ Beautiful small and large widgets
Coming soon:
– Crossfade and Gapless playback
– Option for uploading music from your device to the cloud
The basic version of CloudPlayer is free and you can start a 30 day free trial that unlocks CloudPlayer's premium features: SuperSound™, EQ, Chromecast and cloud support. If you like the premium features, please upgrade and help support future development from our Austin, Texas based team.
WHAT'S NEW
New in v1.4.6:
♬ Streaming audio is now automatically cached during playback. You can change the cache size in Settings (default is 100MB).
Previously:
♬ Optimized OneDrive import so that songs appear much faster in the library (artwork still takes a while).
♬ Added "Respect Audio Ducking" setting.
♬ Added blue theme.
♬ Added setting to configure the number of columns in grid view.
♬ Added long hold on previous and next buttons to rewind or fast-forward.