Castro Premium 2.8.6 Paid Apk for Android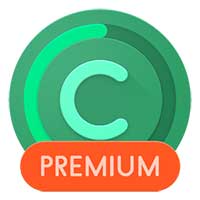 Castro is information utility for your tablets and smartphones. It shows various diagnostic information about devices.
Real-time information monitoring
Castro is ready to show you various information about your phone or tablet in real time, including:
• System information and identifiers.
• CPU status.
• Battery monitoring.
• Memory utilization.
• Monitor the data usage over Wi-Fi and mobile networks.
• And many more features!
Data reports
Share your information with friends using data reports. Castro supports standard text and PDF reports.
Improve your experience with Premium
• Customizable widget shows information about battery and processor right on your homescreen.
• Night theme with unique graphics, so that your eyes can rest at night.
• Much more coming soon!
FAQ and translation
Looking for answers to frequently asked questions (FAQ)? Visit this page: https://github.com/MenosGrante/Castro/blob/master/FAQ.md
Want to help in Castro translation? Visit this page: http://itemstudio.oneskyapp.com/collaboration/project?id=55750
WHAT'S NEW
Castro 2.8.6
– Added [Processor]: New devices in database: Xiaomi (MI A2, MI A2 Lite), Samsung (TAB S4), Honor (Play) and Huawei (Nova 3I).
– Added: Basic support for Android Pie (9.0).
– Added: Belarusian language.