Battle Camp 4.1.1 Apk Role Playing Games Android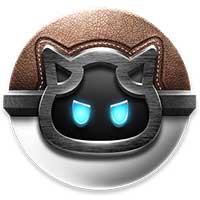 EXPERIENCE THE AWESOME!
Dare to clash with rampaging dragons and fire-belching warthogs? Then join Battle Camp, a persistent virtual world filled with legendary monsters and ancient evils. To survive, train a fierce monster team and form a Troop with fellow Rangers. Then work together to crush raid bosses, wage Troop Wars and dominate in real-time PvP.
FEATURES
Monster battling Puzzle MMO.
Explore a LIVE Virtual World.
Form a Troop with friends and other players.
Crush the opposition in Troop Wars.
Coordinate attacks in monthly Raid Events.
Destroy rivals in Real-Time PvP Tournaments.
Capture and raise over 1000+ monsters.
Design your own unique avatar.
Like us on Facebook: http://facebook.com/BattleCampApp
WHAT'S NEW
-Chucko the Giant Easter Chick has been driven off and banished from Battle Camp. After saving the holiday, the Rangers gorged on chocolates, candies and eggs resulting in a massive food coma that swept the land.